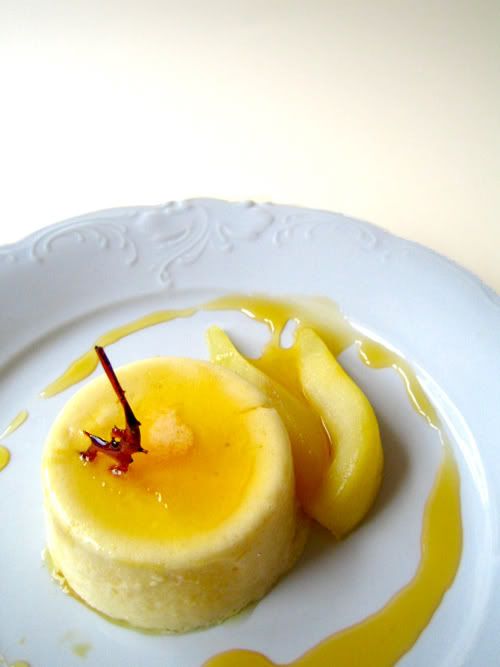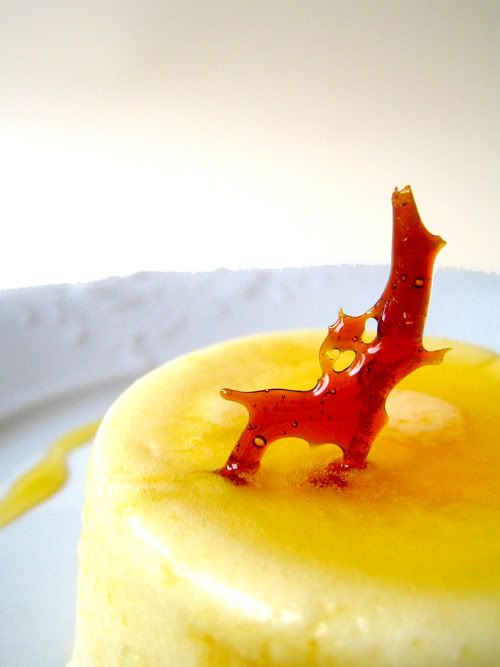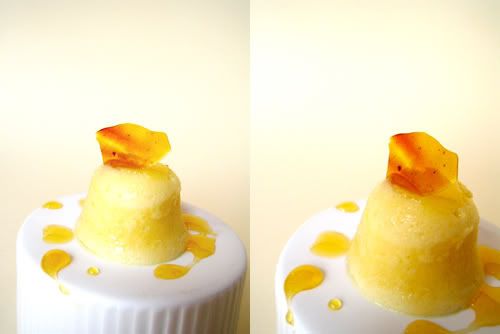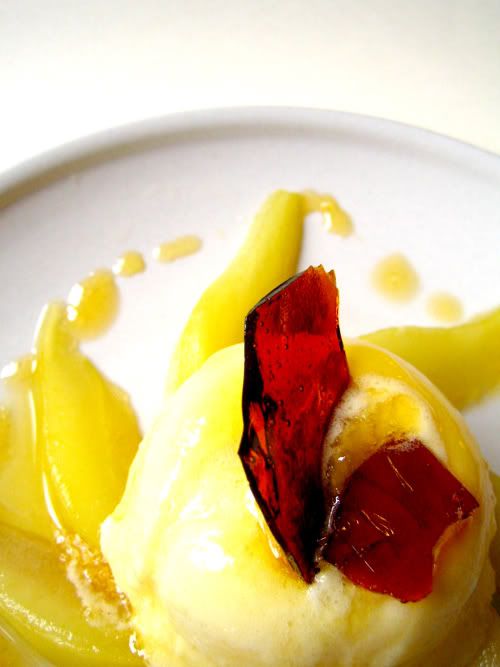 Pear mousse
600 g pears
3 egg whites
100 g sugar
juice from ½ lemon
50 ml liqueur (preferably pear flavored like my favourite Maraska Kruškovac)
15 g powdered gelatin
Wash, peel and cut pears into small pieces, no matter what shape. Sprinkle with lemon juice and braise with 50 g sugar for 10 minutes, then let cool a bit and puree.
Soak gelatin in liqueur and tablespoon of water, heat till warm and add to pear puree.
Beat egg whites to soft peaks, gradually add remaining 50 g sugar and mix until shiny.
Fold in the puree, one Tbsp at time.
When the mousse starts to thicken a bit, pour into ramekins or cups.
Refrigerate for at least 3 hours. If you want to serve them upside-down, like on pictures, freeze overnight and few minutes before eating put remaking into hot (not boiling) water for half a minute and flip onto plates. (if using glass dishes watch out not to break them when the temperature changes radically – better let stand for 5 minutes in room temperature b efore you start!)