I was working on setting up my own mini photo studio, so I went to few places and bought some thing. Paper for background, some napkins and fabric, one little metal saucer and two lovely floral-patterned boxes, all that for nearly free. I adore that so-called 'flea market.' When I came home, I want to the basement to search for some nice little things and well, it seems there are quite many of them (plus those hidden on kitchen shelves...) While looking closely at all those treasures I thought 'Well, don't I have spare egg whites again?' and that equals mini meringues of three flavour: vanilla, rose & kewra waters. Anyway, that's the result.
No more words today, sorry I'm tired. Though as I wrote, I think I know how to make meringue.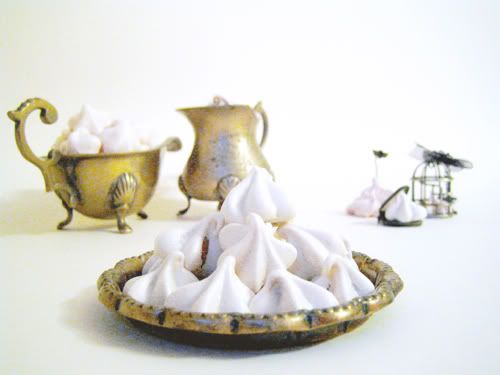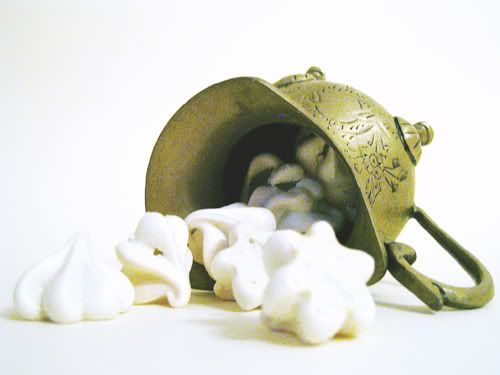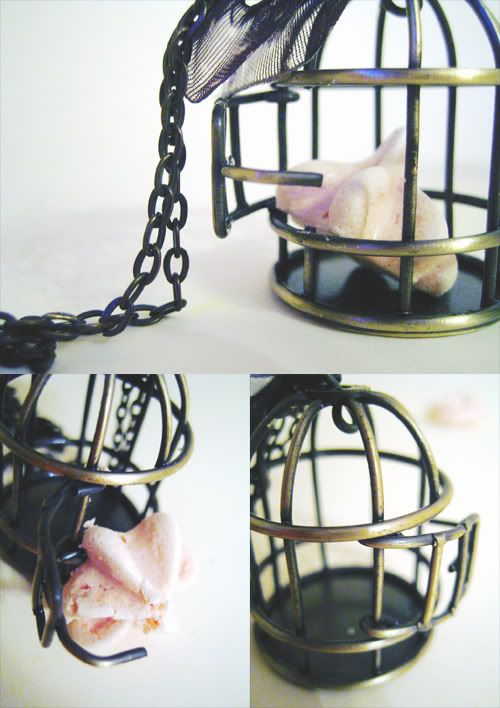 Tiny rose meringue was trapped in the bad bird's cage, but it made the famous lucky escape! I actually named the cage photos 'trouble in paradise series' for my pure amusement.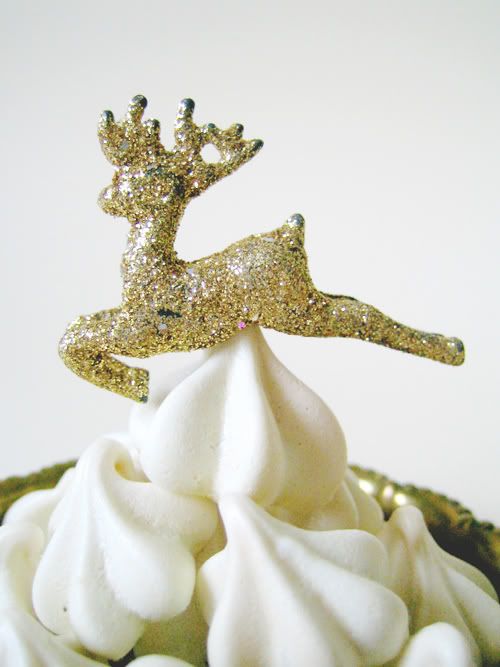 Meringues
4 egg whites
125 g sugar
125 g powdered sugar
Optional: food coloring, flavorings (I used teaspoon of kewra and rose waters and vanilla extract)
Beat egg whites, starting with low and gradually moving to high speed, until they make soft peaks.
Mix in sugar, adding one tablespoon at time, until it's shiny and very stiff.
Fold in powdered sugar, slowly and carefully, by hand – not using mixer anymore.
If adding colors / flavorings – mix in thoroughly, by hand also.
Put into piping bag with desired tip and pipe meringues of desired size onto silicon mat or parchment.
Dry for 3 hours in 100°C. (Well, here I must say that I do not like my meringues soft or melty, I love them crunchy plus if using them long after making, like few weeks, I strongly advise to bake them even 6 hours – that way they won't gain moisture even after 6 months, I personally tried that!)
You can view more of my photos here. I'm just starting, but please please visit! ♥